All staff are very professional and hard working. We had several issues arise and Gluff plumbing addressed each one staying late to fix them. They went above and beyond what was expected. I would highly recommend them for any plumbing job.
We never hesitate to call Caleb at Gluff Plumbing for any plumbing issue we are having. He explains the problem and solutions in a very easy to understand way. We got to meet Matt today and he did not disappoint! He was professional, courteous and did a great job! Thank you to Norm as well for saving the day with a part. They are a great local business and we highly recommend using them for any plumbing project, big or small.
I had a large project, and I met with Caleb to discuss and plan the project. I met with many plumbers, and his knowledge and price was much better than the other guys. If you are looking for a plumber that will do great work and be responsive and honest, definitely go with these guys!
What a relief to find a reliable, professional plumbing company that's located close by. Affordable, and courteous.
Matthew took care of us this week and last regarding an old water heater. He was positive and professional every step of the way! Matthew was a great representative of the company and left us as happy customers. Thank you, Matthew!
We had an issue and Gluff plumbing took care of us right away. Friendly, honest, affordable, and just all around great guys! These guys really go above and beyond to take care of their customers. We have found our plumber for life! Thank you for such wonderful service!!
Excellent service! Our plumber Matthew was professional, knowledgeable and did a great job. I would highly recommend Matthew and Gluff plumbing. We will call them again for our next plumbing fix.
Terrific service, knowledgeable technicians who will fix the issue correctly, promptly and for the best price. Also the receptionist/dispatcher Alisha is amazing at her job! She's helpful, efficient and knowledgeable about the work the techs in the field are doing. Highly recommend this company!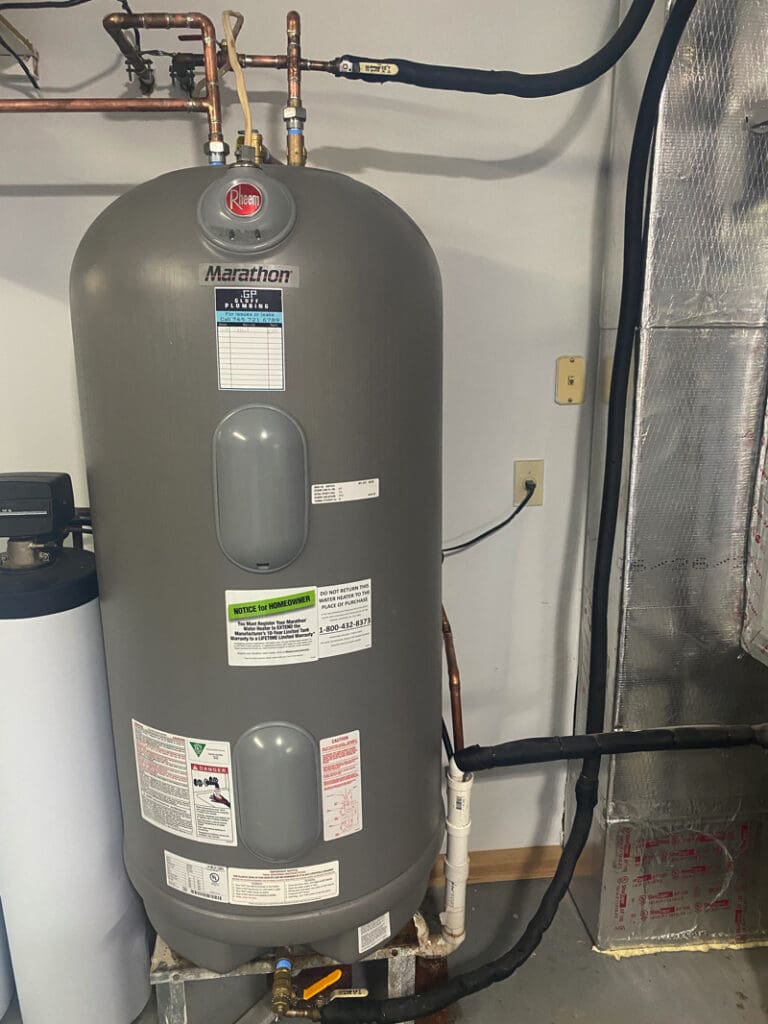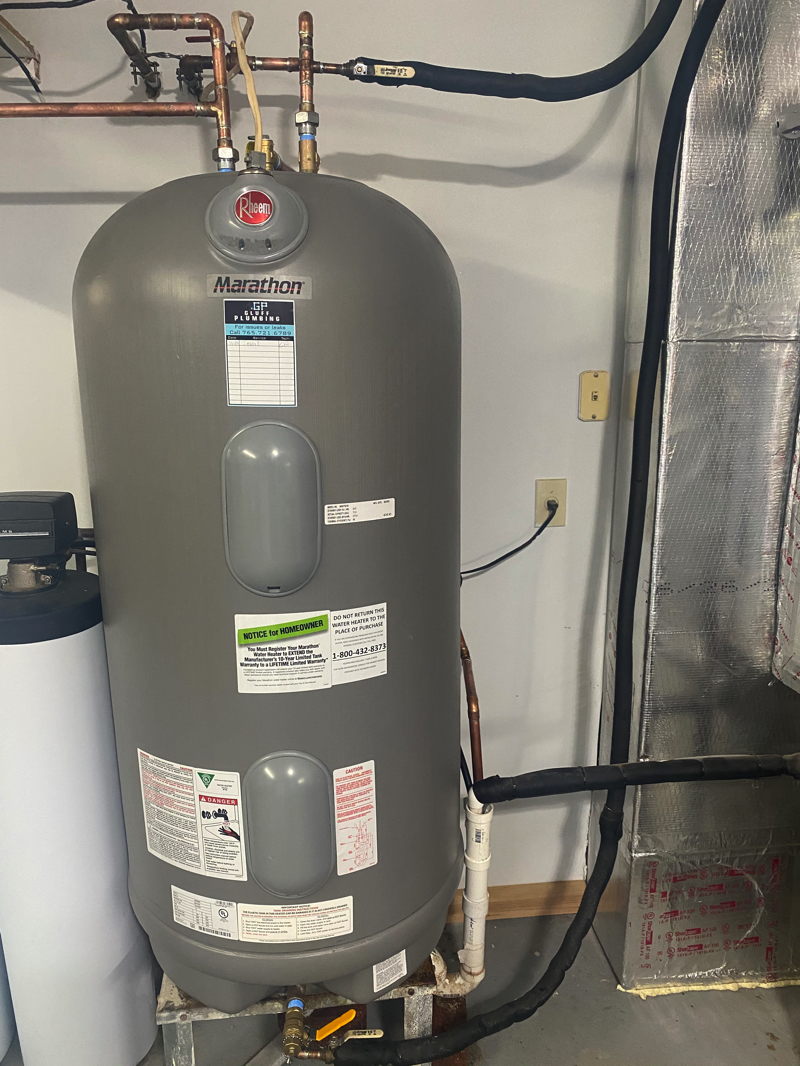 Do you need water heater repair or installation services in Monrovia, Martinsville, Mooresville, Bloomington, Camby, Eminence, Indianapolis or surrounding area.
If you're experiencing issues with your water heater, the best way forward is to call Gluff Plumbing. Sometimes, repairs will suffice but your water heater may need replacing, especially if it's more than 10 years old. Our company is also able to help you choose an on demand water heater, swap out your current unit, or assist you with sizing for your household. 
Having the right water heater installed in your home is vital. There are many factors to consider in relation to water heaters. The first factor would be size. If it is too small it might not be able to supply the hot water needs of the household sufficiently. On the other hand, a water heater that is too big for what is needed will create a large energy bill, plus it will be a waste of energy. Another factor to consider is whether to have a water heater with a tank or to go with the new tankless water heaters. If you are considering having a water heater installed in your home, or just need your water heater repaired, consult Gluff Plumbing and we can inform you on which water heater will be appropriate for your needs.
We stock many common parts
We want your business for life
Accepting Credit Cards, Check & Cash
Gluff Plumbing proudly serves the following zip codes:
46157, 46158, 46151, 46113, 46125, 46151, 46157, 46111, 46166, 46125, 47456, 46184, 46106, 46124, 46131, 46142, 46143, 46160, 46162, 46164, 46181, 47448, 47435, 46103, 46112, 46118, 46121, 46123, 46122, 46149, 46158, 46165, 46168, 46167, 46180, 47463, 47426, 47464, 47468, 47429, 47433, 47434, 47436, 47402, 47401, 47404, 47403, 47406, 47458, 47405, 47408, 46298, 46107, 46113, 46183, 46202, 46201, 46204, 46203, 46206, 46205, 46208, 46211, 46209, 46216, 46214, 46218, 46217, 46220, 46219, 46222, 46221, 46224, 46226, 46225, 46228, 46227, 46229, 46234, 46231, 46236, 46262, 46235, 46239, 46237, 46241, 46240, 46242, 46249, 46250, 46254, 46256, 46255, 46260, 46259, 46268, 46274, 46278, 46277, 46285, 47431, 47455, 47460, 46105, 46120, 46121, 46128, 46135, 46170, 46171, 46172, 46175,  46030, 46031, 46032, 46033, 46034, 46037, 46038, 46040, 46055, 46060, 46062, 46064, 46069, 46074, 46077, 46240, 46250, 46256, 46260, 46268, 46280, 46290